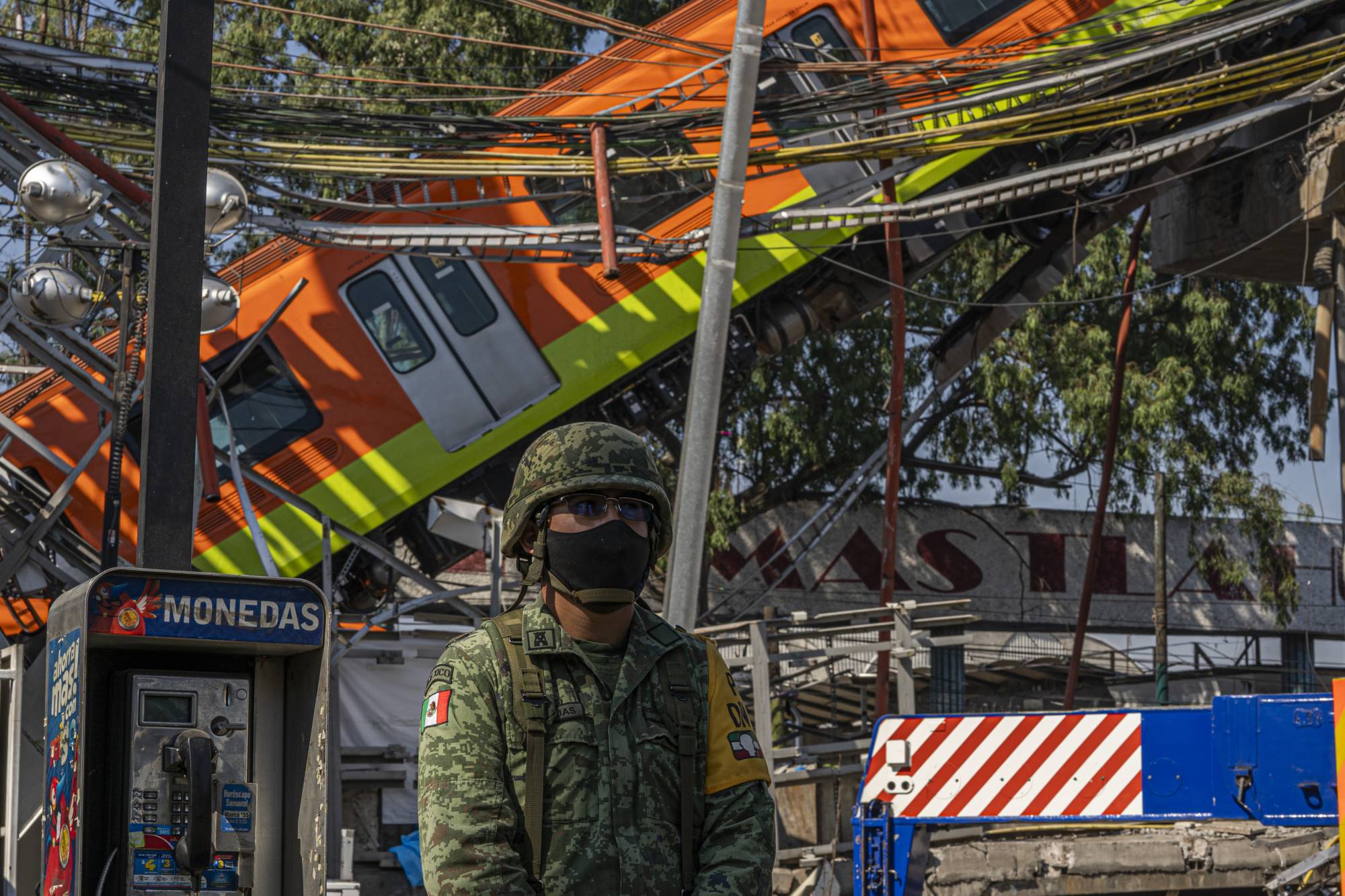 A derailed subway train is held aloft by cranes as a soldier helps secure the area in Mexico City on Tuesday. | ALEJANDRO CEGARRA / THE NEW YORK TIMES
MEXICO CITY – The capital had been bracing for the disaster for years.
Ever since it opened nearly a decade ago, the newest Mexico City subway line — a heralded expansion of the second largest subway system in the Americas — had been plagued with structural weaknesses that led engineers to warn of potential accidents. Yet other than a brief, partial shutdown of the line in 2014, the warnings went unheeded by successive governments.