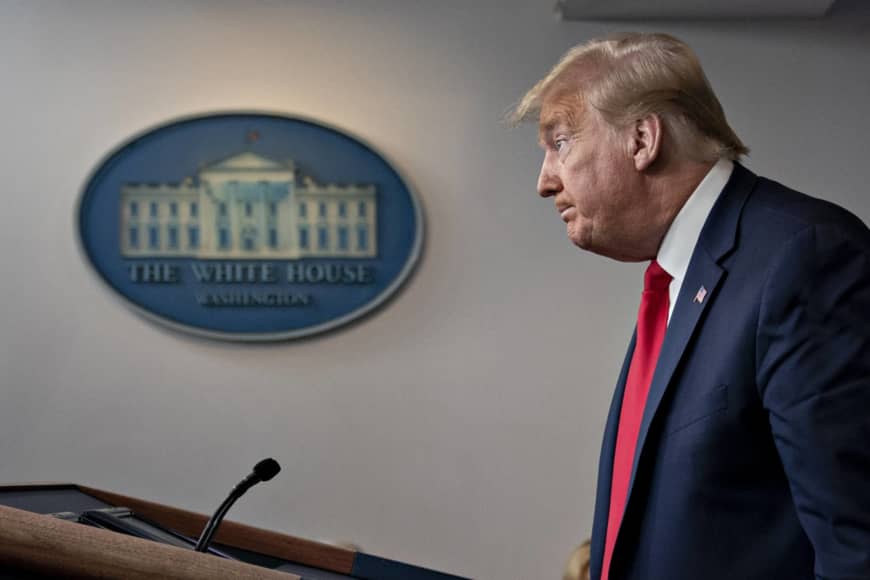 U.S. President Donald Trump pauses after speaking during a news conference at the White House in Washington on Friday. | BLOOMBERG
White House officials discussed whether to conduct the first nuclear test explosion since 1992, The Washington Post reported Friday.
A meeting of people representing the top national security agencies discussed the matter May 15, according to the newspaper, which cited an unidentified senior administration employee and two former officials familiar with the deliberations.