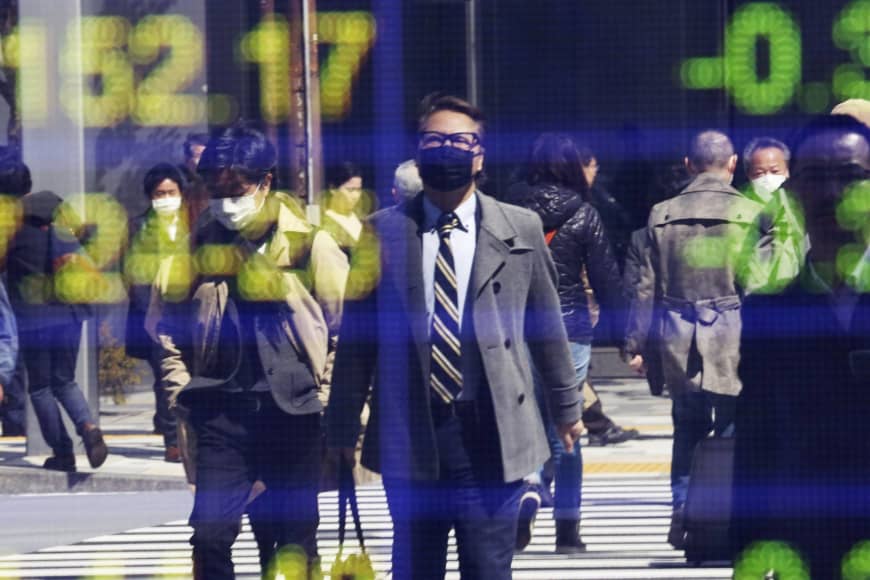 Japan's economic growth plunged into recession in the first quarter as the coronavirus pandemic squelched production, exports and spending, and fears are growing worse times may lie ahead, according to a report on Monday. | AP
Japan's economy is set for a deepening recession under the weight of the COVID-19 pandemic. Following the annualized 3.4 percent GDP contraction in the last quarter, the April-June period is forecast to experience a 20 percent-plus decline — the worst in postwar history — as the full impact of the curb on social and economic activities to contain coronavirus infections sinks in.
The state of emergency declared in early April has since been lifted for much of the country except...