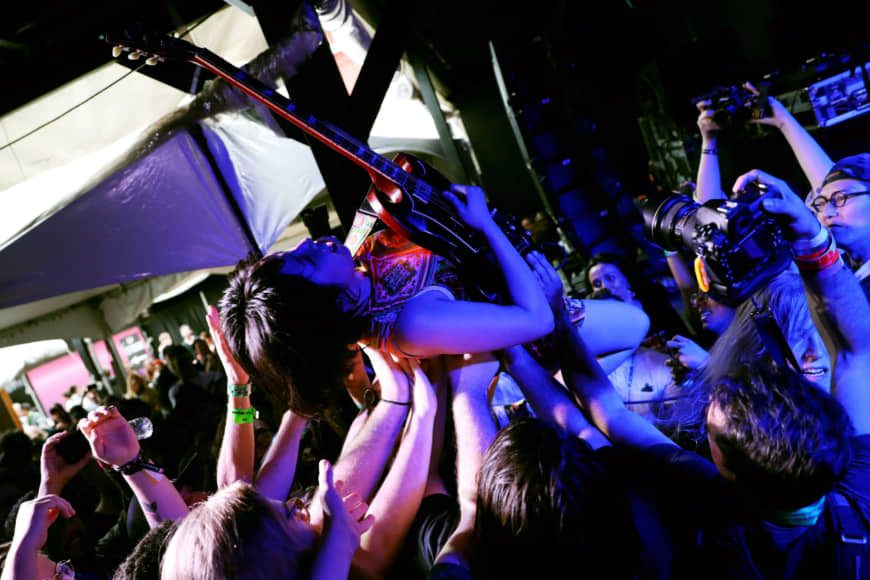 Crowd control: Kyoto group Otoboke Beaver will return to Austin, Texas, for a third SXSW appearance. | HUTTON SUPANCIC
Every year, South by Southwest Music Conference and Festival (SXSW) draws musicians from around the world to Austin, Texas. Depending on your perspective, the event is either a hotbed for growth or an arena in which industry insiders watch musicians fight like gladiators.
Between March 16 and 22, 17 Japanese acts will perform at showcase events across the city in hopes of furthering their careers. Attendees can hear everything ranging from Tokyo singer Yayoi Daimon's twerk...