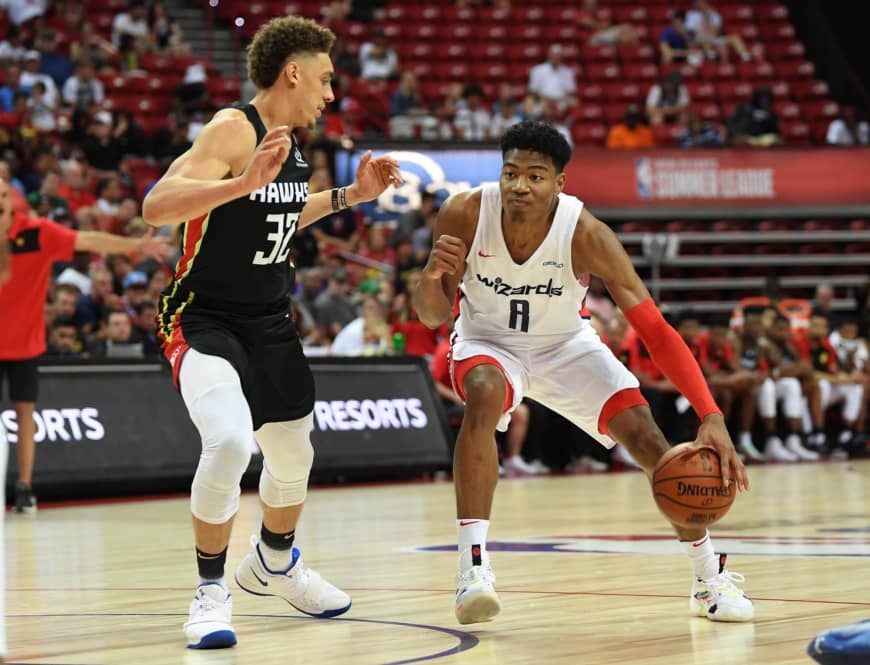 Washington's Rui Hachimura dribbles against Atlanta's Reid Travis in the second half of an NBA Summer League game on Thursday in Las Vegas. | USA TODAY / VIA REUTERS
LAS VEGAS - Rui Hachimura scored 19 of his 25 points in the second half to help the Washington Wizards beat the Atlanta Hawks 76-74 on Thursday in the NBA Summer League.
Selected ninth overall last month, the former Gonzaga University star was 9 of 12 from the field, including 2 of 3 from 3-point range. He pulled down a team-high nine rebounds, blocked two shots and handed out an assist in 32 productive 32 minutes, which also led the...