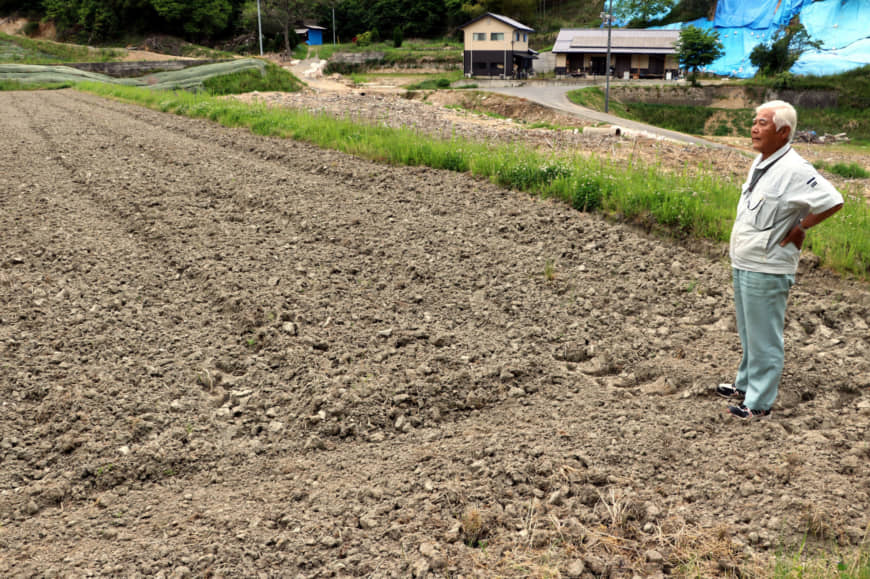 Masahiro Sakata, who heads the Agricultural Producers' Cooperative Corporation Uyama, looks at a rice field that will be planted with soybeans this year because of the damage caused by heavy rain and flooding last year. | CHUGOKU SHIMBUN
As the rice-planting season wraps up, Higashihiroshima, known as a rice-producing city, is still reeling from last summer's devastating floods.
This year, farmers weren't able to plant rice in 90 percent of the rice fields affected by the flood in the city, officials say.