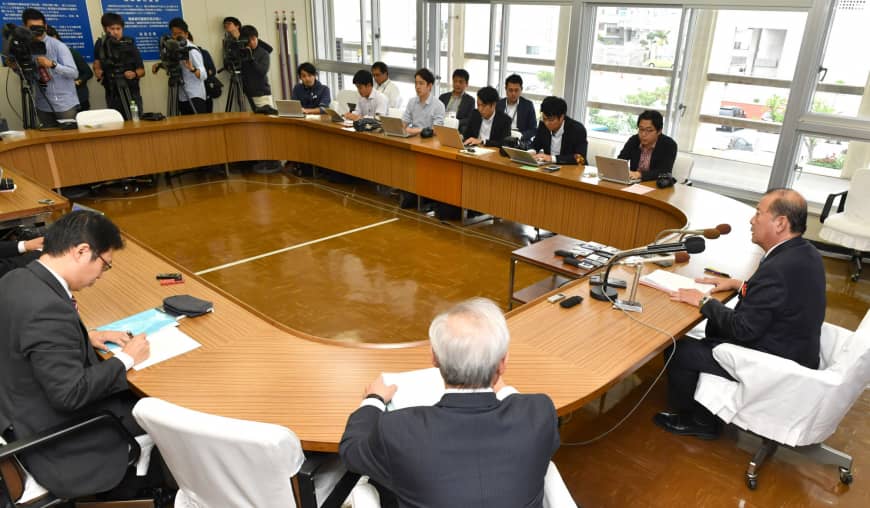 Ginowan Mayor Masanori Matsugawa (far right) announces his decision that a prefectural referendum will not be held in the municipality, at the Ginowan municipal office on Dec. 25. | THE OKINAWA TIMES
Amid long-standing political wrangling over construction of a new U.S. base in Okinawa, the mayor of the city of Ginowan in the prefecture has said the municipality will not participate in a prefectural referendum set to be held over reclamation of land in order to build the new military facility, and has sharply criticized Okinawa Gov. Denny Tamaki over his neutrality on the issue.
Ginowan Mayor Masanori Matsugawa became the second municipal leader to announce that the city...