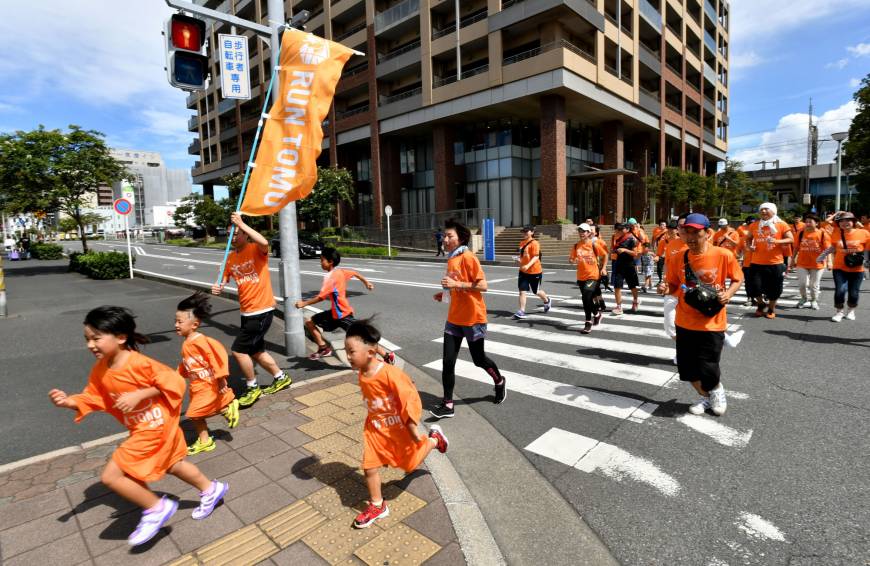 Runners participate in the Run Tomo event, held Sunday in the city of Chiba to raise awareness toward creating a dementia-friendly community across Japan. The event will be extended to other cities through November. | YOSHIAKI MIURA
CHIBA – As scorching heat shimmered off the tarmac and licked at runners' sun-kissed faces, an elated crowd erupted into deafening cheers Sunday morning in the city of Chiba at the stroke of 10.
A total of 204 people, including 10 people with dementia, were participating in a run as part of Run Tomo, a nationwide long-distance sash relay amongst people suffering from dementia, their relatives, medical and care...