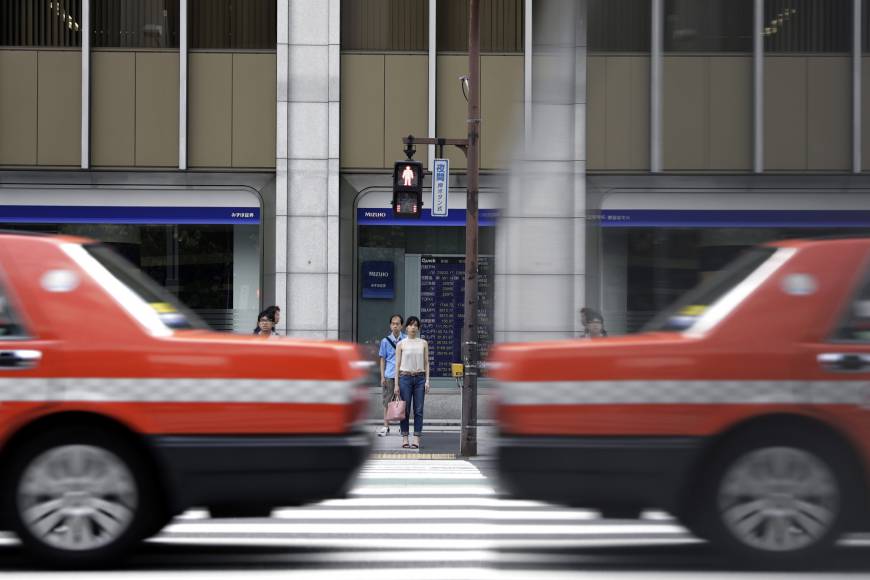 Japan Taxi Co. and South Korea's Kakao Mobility Corp. are working on integrating their services. | BLOOMBERG
SEOUL – Leading taxi-hailing app providers in Japan and South Korea will collaborate in offering an integrated service to cater to the needs of the growing number of visitors to both countries.
Japan Taxi Co. and Kakao Mobility Corp. said they recently signed an agreement on capital partnership and are planning to develop a single smartphone app for calling taxis in the two nations as soon as this year.