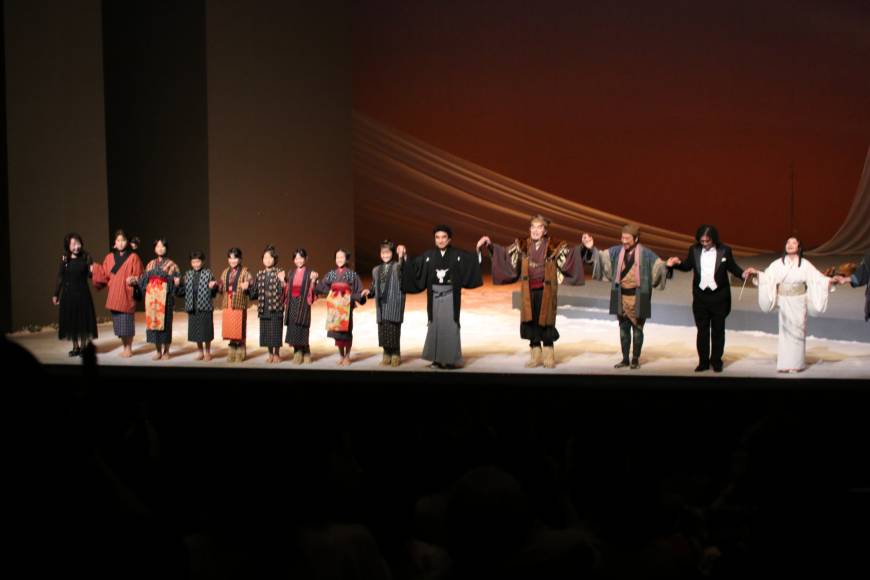 Tokyo Art Foundation Chairman Haruhisa Handa (center) and the 'Yuzuru' opera cast greet the audience in Tokyo on Aug. 1. | TAF
The Tokyo Art Foundation (TAF) hosted the opera "Yuzuru" ("Twilight Crane") at the New National Theater's Opera Palace in Tokyo on Aug. 1, entertaining a full house of about 1,700. The performance was hosted by the TAF and supported by the International Foundation for Arts and Culture (IFAC).
Before the opera, TAF Chairman and music critic Haruhisa Handa, dressed in a formal men's kimono that consists of a haori (half-length jacket) and hakama...