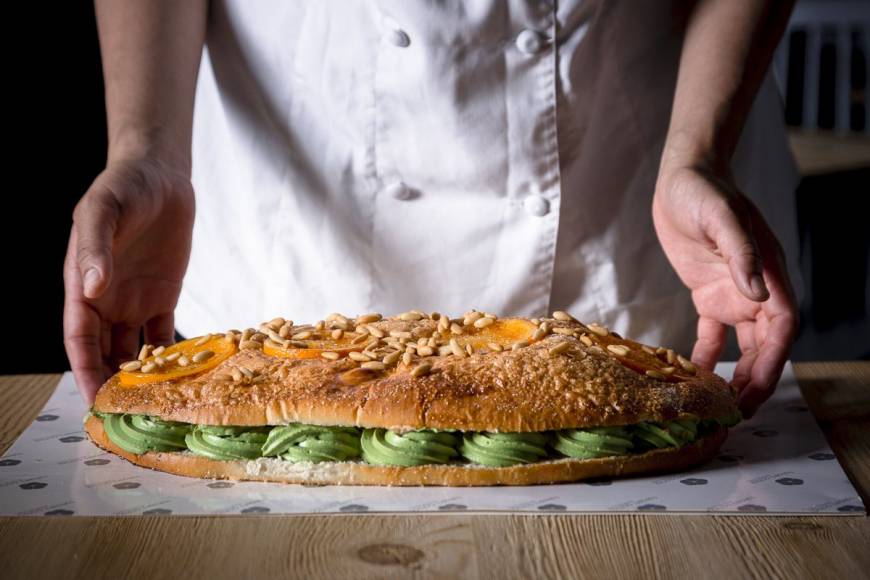 Mixed cuisine: Takashi Ochiai's coca de Sant Joan (Saint John's cake) pastry filled with a green tea cream. | COURTESY OF TAKASHI OCHIAI
Takashi Ochiai shows me into his brightly lit and immaculately clean kitchen, where a group of apprentice chefs, all women as it happens, are preparing mochi (sticky rice cakes). As we approach, they smile and make space for him without breaking their conversation, and he seamlessly joins in with the work. There is no jolt of the-boss-is-here tension, yet you can sense the respect they have for him.
An energetic 66, Ochiai is small and...